Not Everyone Needs The Same Thing
We take a personal and open approach to the services we provide our clients. We believe in being flexible and dynamic with respect to our clients needs. Confidentiality and integrity are the two key elements in the services we provide.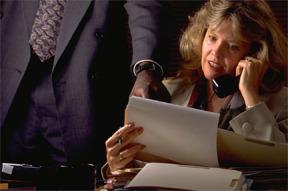 Services include:
BUSINESS FOR SALE
Mergers and Acquisitions
Business Evaluations
Business Seller and Buyer Representation
ACQUISITION SEARCHES
Business Consulting
Business Planning
Quality Management
SBA LOAN Assistance
Developing Banking & Lending Relationships & Other Types Of Business Loans
Our professional brokers specialize in Manufacturing, Distribution, Services, Insurance, Professional Practices, Trucking/Transportation, Hotels, Commercial Real Estate, National Franchises, Retail, and Main Street Businesses.
Detailed Listing of Services Provided
Standard Representation Services Included In Our Fee
Valuing the Business
<![if !supportLists]> · <![endif]> Broker Works Professional Advisors Valuation<![if !supportLists]>
· <![endif]> Computer-Prepared Pricing, Based on Key Factors<![if !supportLists]>
· <![endif]> Cash Flow & R.O.I. Analysis<![if !supportLists]>
· <![endif]> Review by a Certified Business Intermediary
Preparing to Sell
<![if !supportLists]> · <![endif]> F, F & E List<![if !supportLists]>
· <![endif]> Lease Summary<![if !supportLists]>
· <![endif]> Federal Tax Returns (3 Years)<![if !supportLists]>
· <![endif]> Profit and Loss Statements (3 Years) Monthly Revenue Reports Franchise Agreement Summary Corporate or LLC Resolution List of Competitors<![if !supportLists]>
· <![endif]> Upside Potential Summary List of Sizzle Points<![if !supportLists]>
· <![endif]> List of Defects in Business
Packaging the Business
<![if !supportLists]> · <![endif]> One-page Summary<![if !supportLists]>
· <![endif]> Internet Listing Summary (Generic) Bound Marketing Presentation
Marketing the Business
<![if !supportLists]> · <![endif]> Prepare Marketing Plan<![if !supportLists]>
· <![endif]> Ad Composition<![if !supportLists]>
· <![endif]> Direct Mail Campaign, if Appropriate Newspaper Advertising<![if !supportLists]>
· <![endif]> Internet Advertising:<![if !supportLists]>
· <![endif]> Other Business Opportunity Sites<![if !supportLists]>
· <![endif]> Search Buyer Database
Qualifying the Buyer Prospects
<![if !supportLists]> · <![endif]> Non-Disclosure Agreement<![if !supportLists]>
· <![endif]> Buyer Interview & Profile Buyer Financial Summary Credit Report, if Applicable
Showing & Negotiating
<![if !supportLists]> · <![endif]> Preliminary Discussion<![if !supportLists]>
· <![endif]> Show Business<![if !supportLists]>
· <![endif]> Prepare Seller for Buyer Meeting Assist in Deal Negotiations
Preparing the Purchase Agreement
<![if !supportLists]> · <![endif]> Draft Basic Agreement<![if !supportLists]>
· <![endif]> Draft Addendums:<![if !supportLists]>
· <![endif]> Transaction Timeline<![if !supportLists]>
· <![endif]> Due Diligence List<![if !supportLists]>
· <![endif]> Seller's Promissory Note Terms, if Applicable<![if !supportLists]>
· <![endif]> Draft Counter Offer, if Required
Conducting Due Diligence
<![if !supportLists]> · <![endif]> Checklist Development and Contingency Sign-Off<![if !supportLists]>
· <![endif]> Compilation of Due Diligence Materials and Book<![if !supportLists]>
· <![endif]> Due Diligence Assistance
Assisting in Financing
<![if !supportLists]> · <![endif]> SBA Loan, if Applicable<![if !supportLists]>
· <![endif]> Preliminary Interview<![if !supportLists]>
· <![endif]> Pre-Qualification of Buyer<![if !supportLists]>
· <![endif]> Mini-Business Plan & Projection<![if !supportLists]>
· <![endif]> Full Application Preparation<![if !supportLists]>
· <![endif]> Dealing with Preferred Lender Representative<![if !supportLists]>
· <![endif]> Seller's Promissory Note, if Applicable Drafting Escrow Company Instructions Seller Note, if Applicable<![if !supportLists]>
· <![endif]> Other Third-Party Sources, if Appropriate
Closing the Transaction
<![if !supportLists]> · <![endif]> Drafting Instructions to Escrow Company Preparing Document Package for Escrow Company<![if !supportLists]>
· <![endif]> Obtaining Franchisor Approval, if Appli­cable<![if !supportLists]>
· <![endif]> Obtaining Lease Assignment, if Applicable Developing Orderly Turnover Plan Drafting Allocation of Purchase Price Negotiating Escrow Company Closing Fees<![if !supportLists]>
· <![endif]> Expediting Escrow Company Proofing/Revising Escrow Documents Closing Coordination
Exit Strategy
<![if !supportLists]> · <![endif]> Establishing Owner Objectives
<![if !supportLists]> · <![endif]> Establishing Business Value
<![if !supportLists]> · <![endif]> Building Value and Cash Flow
<![if !supportLists]> · <![endif]> Selling to a Third Party for Top Dollar
<![if !supportLists]> · <![endif]> Transferring to Management or Family Members
<![if !supportLists]> · <![endif]> Developing a Contingency Plan for the Business
<![if !supportLists]> · <![endif]> Family Wealth Preservation Planning